Commercial and Industrial Buildings & Sites in Franklin Countyuch of our building inventory has been taken up by expansions and new business activity which sends the signal this is the place to be. In Franklin County we have an available industrial building ready for you to customize the interior to your needs. Looking for something in particular? Let us custom build for you, thereby ensuring you get the right size and configuration for your operation. We'd be happy to show you this building or send you details.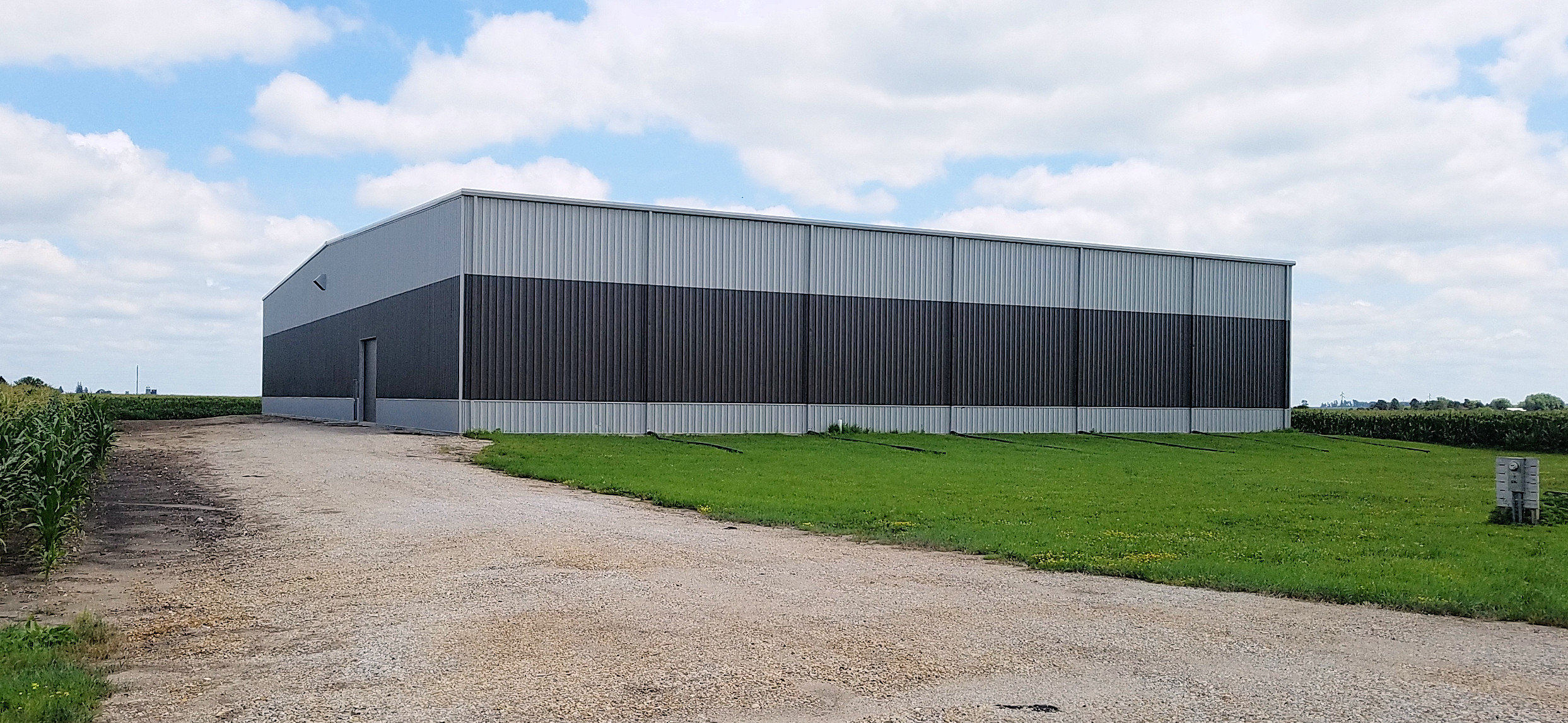 Just a short hop to I-35, we offer you a 30,000 sq.ft. expandable industrial building on 4.25 acres with additional acres available. Utilities in place, this building is in the fully developed Hampton Air Industrial Park. The structure has 30' sidewalls, 25x50' bays, R-19 insulation and is ready for you to customize. Gravel floors and temporary lighting are in place allowing the new owner to finish to their exact specifications.
Access to great transportation corridors is a must for today's business and we've got you covered. How does a billboard location to I-35 sound? Consider the Latimer Industrial Park. Up to 55 acres on Hwy 3 and one mile from I-35. This is a great piece of property. For more info call Karen at 641-456-5668.
Want more info? We'd be happy to provide it. Call Karen at 641-456-5668.
Spec 4 Site Plan




Although this building is taken we have space for you to build what you need.
Multiple greenfield lots available for you in the Latimer Business Park. With a billboard location to I-35 this location is ideal and is within a mile of a community with services and amenities. Your choice of electric utility providers with abundant, affordable capacity. If you'd like more info call 641-456-5668 and ask for Karen.


Roughly 6 acres remain of the Murphy Addition in Hampton Industrial Park, 1292 Olive Avenue, Hampton, IA. This is an outstanding location on the corner allowing for multiple access points which make for great traffic flow for vehicles.Recently acquired by FCDA this property has been made ready for commercial or industrial projects suitable for new construction and job creation. We already have one new build going on! Contact Karen at FCDA 641-456-5668 if you would like more information.





The Ackely Industrial Park offers a developed industrial park with services on site. Contact Karen at 641-456-5668 for more information